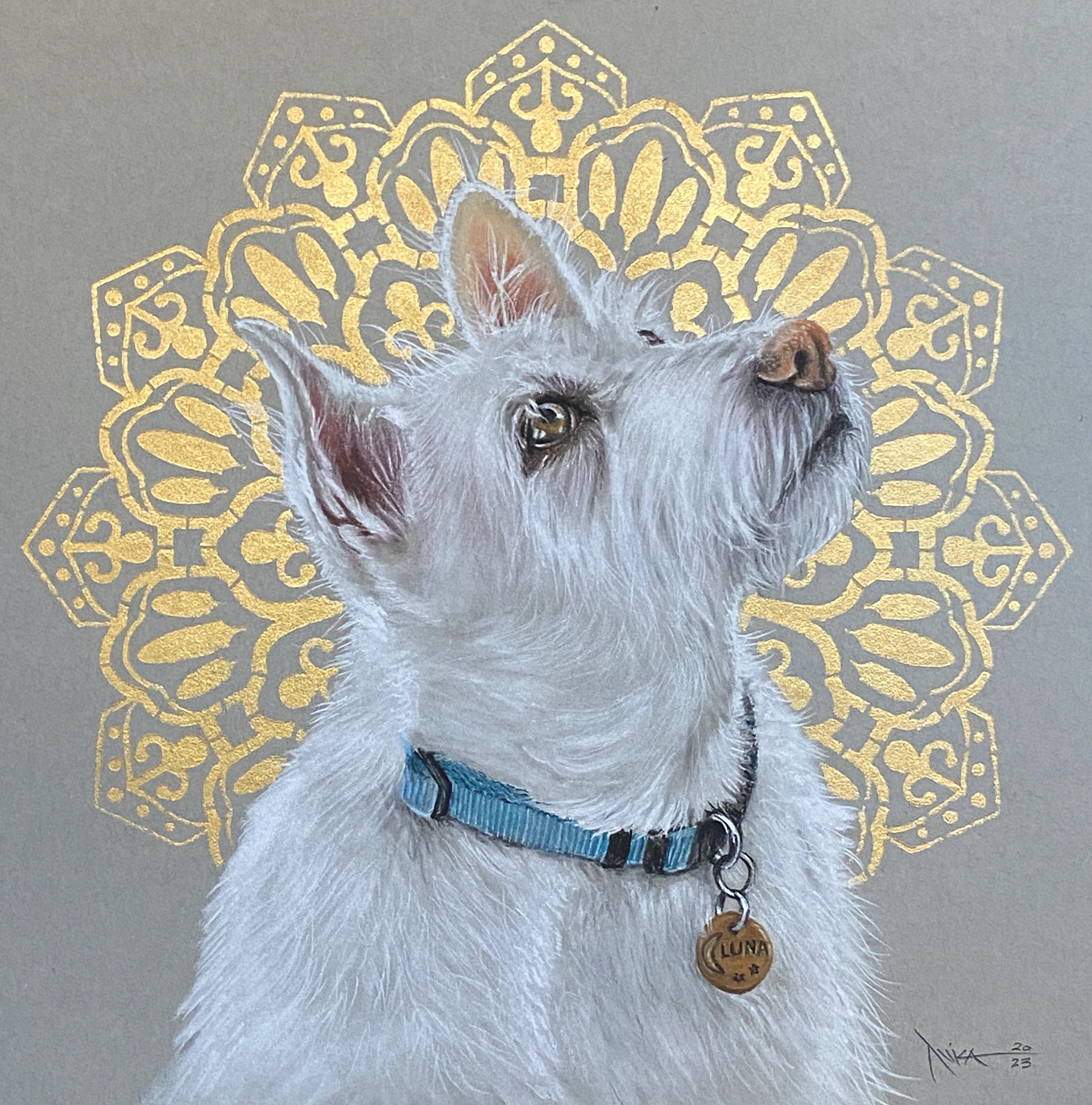 Use the contact form to send an inquiry to Mika for sizing options, rates and schedule. Portraits are typically created with pastels from supplied photos. 
Pricing: $300 for an 8x10" : $400 for an 11x14" and $500 for a 12x12" memorial portrait with gold metallic mandala. Commission prices include an archival mat but are unframed. 
Shipping is additional and calculated based on size of work and location of recipient.